Recent news: 
Memphis will be hosting the National Bottle Show on June 25th& 26th, 2011. There will be an On-line and Live Auction with bottles and related items along with the bottle on the third page of this story. For more Auction and Show details  go to FOHBC.com  
                                                                       March 19, 2011
We finally got to dig on a lot that we had been eyeballing for about 12 years. This street is loaded with history. Many of the residents on the street were steamboat captains. Unfortunately the house had burned down.  When we arrived there we knocked on the next door neighbors and he said that the lady that owned the property wouldn't mind us digging so  Buddy started probing and istantly found this privy. Here is our start with Bill sitting atop a nice rectangular Brickliner !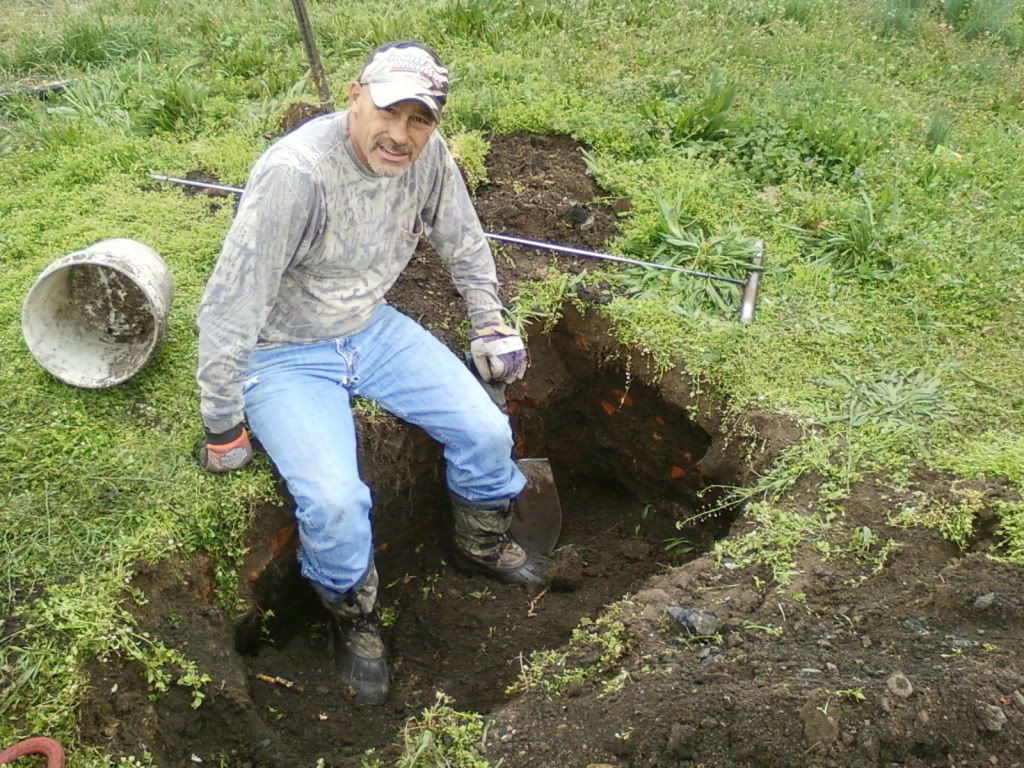 The hole was a massive 8 feet long and 3 feet wide.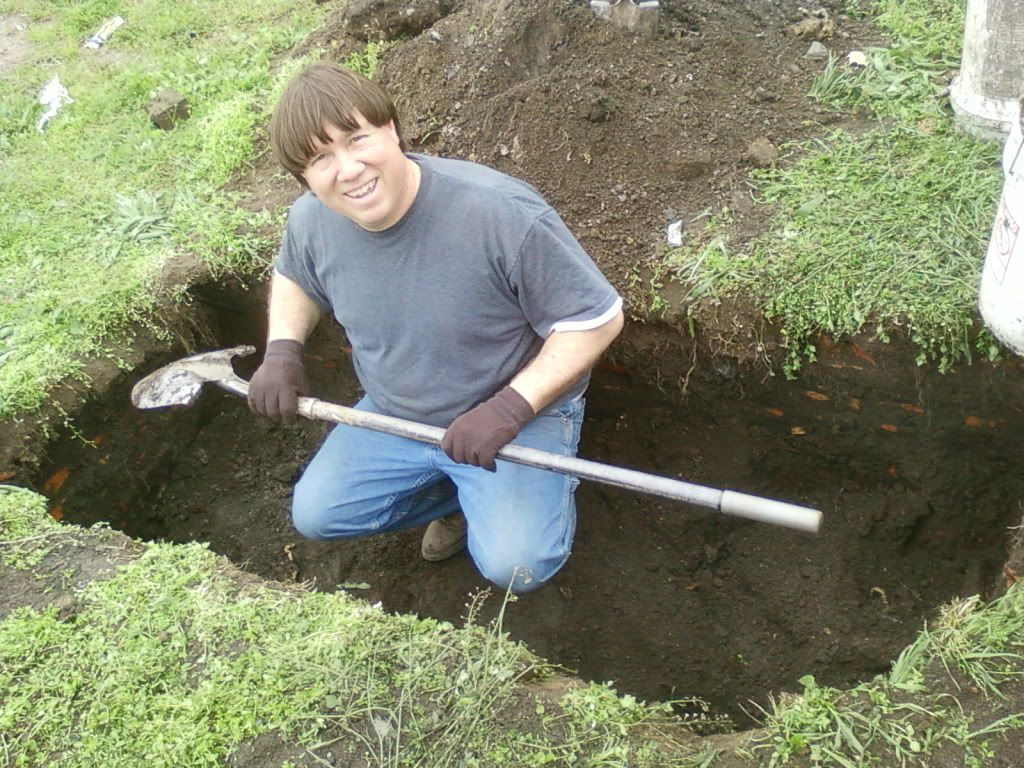 Mike pulls a Oriental Toothpaste pot lid.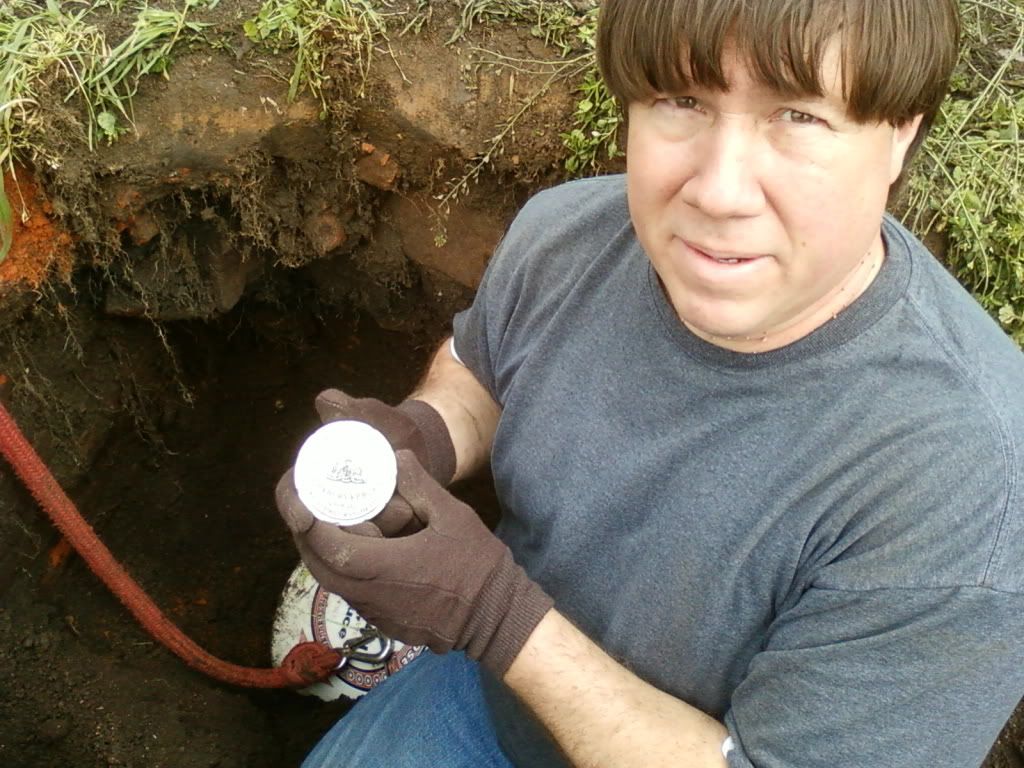 Oooh La La ! A bitters !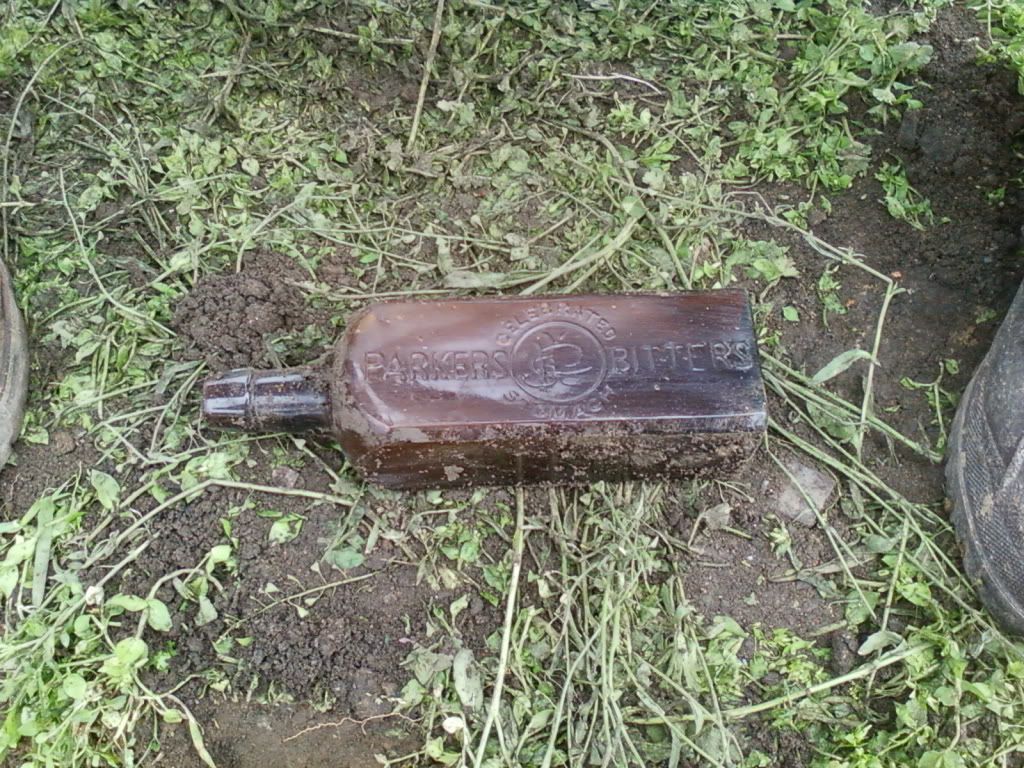 A Parkers Celebrated Stomach Bitters ! 
 Bill pulls up a Burgoyne Memphis Hutch.