It started off on a high note. At 11 minutes after 7 am this is what we pulled out of the ground.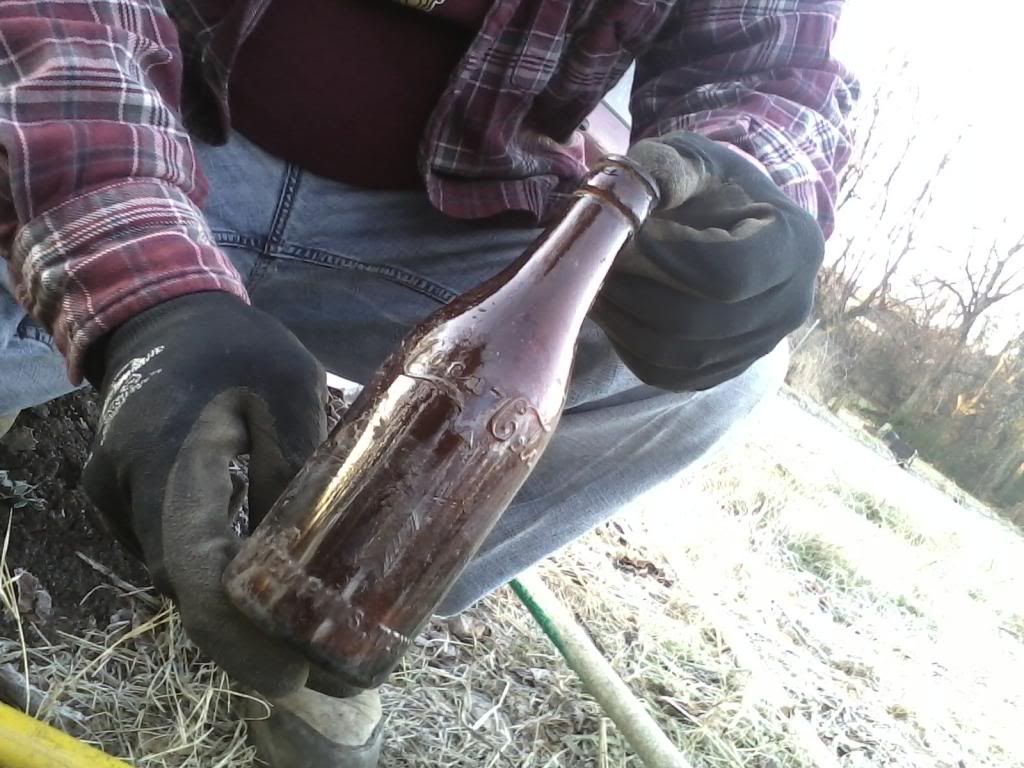 First thing in the morning. I hadn't even got my eyes open good.
    A half gallon Western Stoneware jug.
  What is that ole thang ?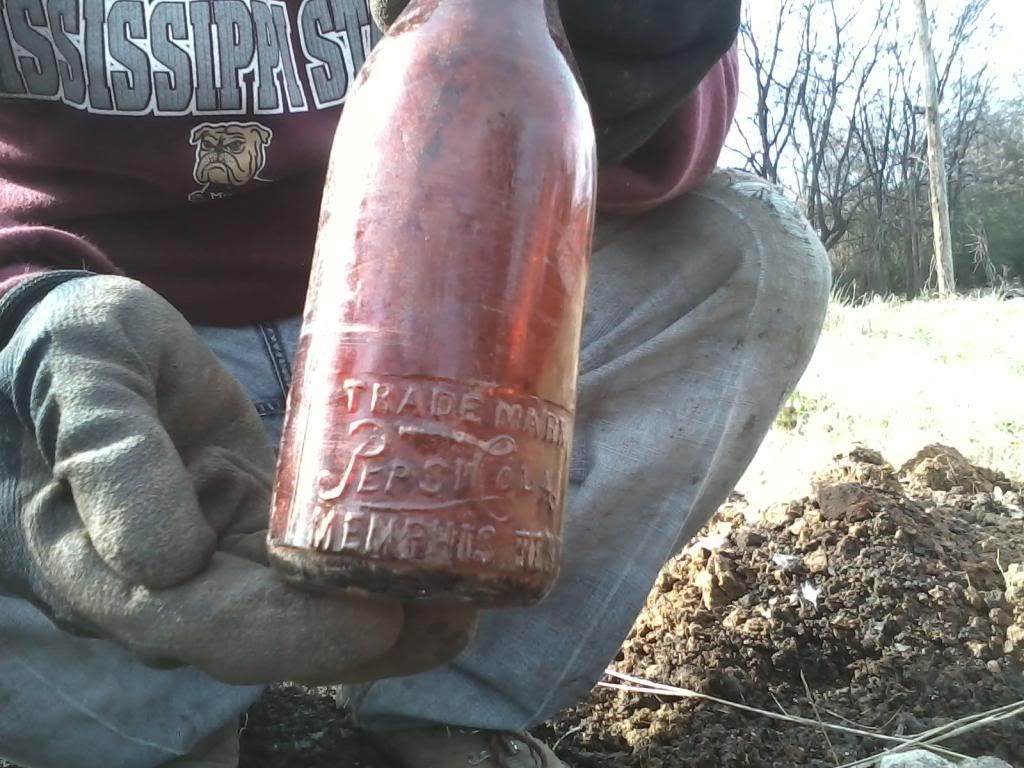 Oh Yea ! Its been awhile, but it sure feels good !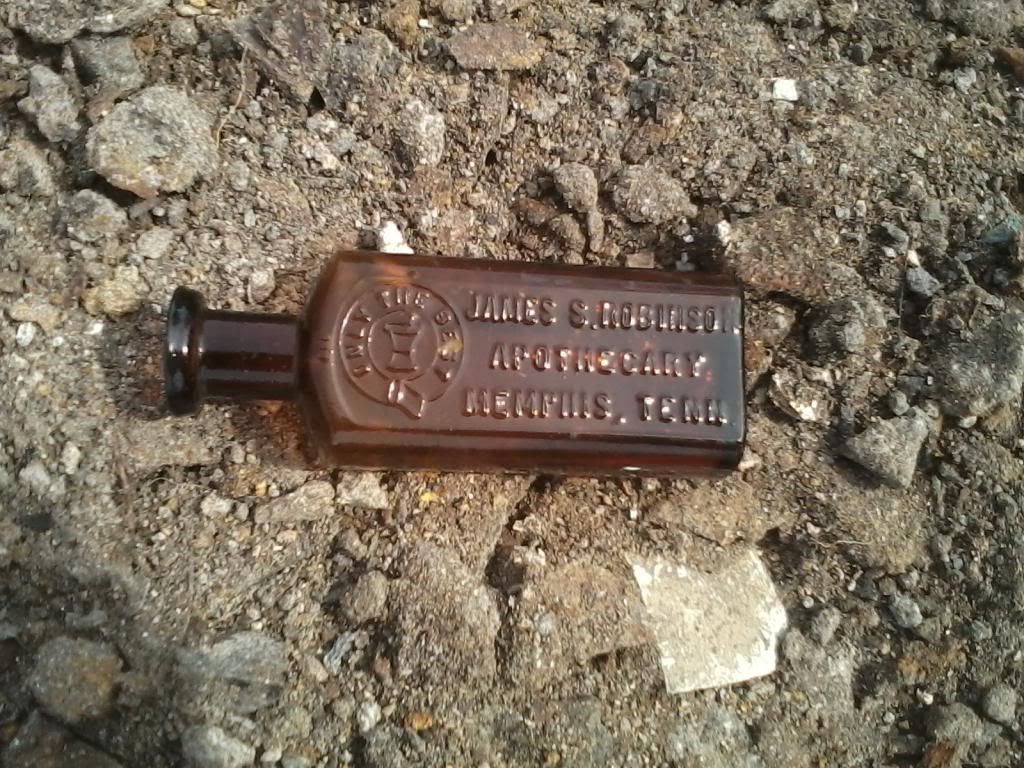 Looks like its gonna be an amber day with this amber Robinson apothecary.
   Fleece Station Pharmacy Memphis. A one of a kind- thus far!
   Here are a few of the days bottles.
  Here are some broken amber cokes and pepsi's.
   Here are some more of our days bottles. We dug someMemphis Druggists that we haven't seen before including Furman Apothecary ( we dug 5 of them) and one called Fleece Station (Railroad related). Also we found a Moseley /Robinson, Edward Sheely, Fortune-Ward, Robinson apothecary (& also the amber one), Robert Ferrel Mclemore & Rayburn, 5 Amber Cokes, a Gayola, 1 Amber Pepsi and other odds and ends stuff. Not a bad day of digging. Hopefully we'll do even better next week !
   GODS WORD TO LIVE BY
 Thy testimonies have I taken  as a heritage for ever: for they are the rejoicing of my heart. (All believers should have rejoicing over Gods truths; It can't be helped - M.C.)  Psalms 119:111