WOW !!
The best Memphis Bottle ! A pontiled Olive Green Barrel.Only known pontiled example in this color !

       Mansfield Highland Bitters
                                  and Scotch Tonic !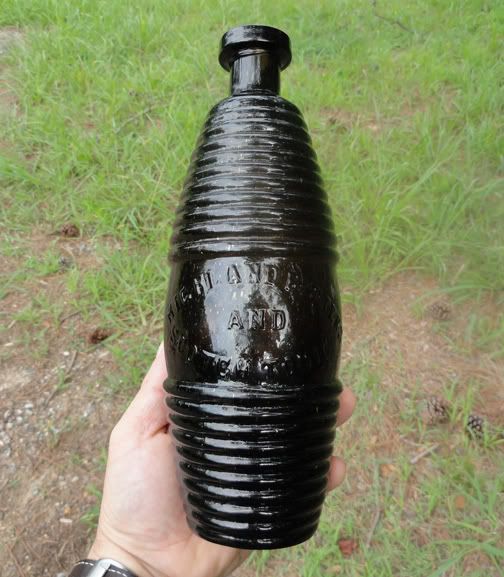 Many seed bubbles.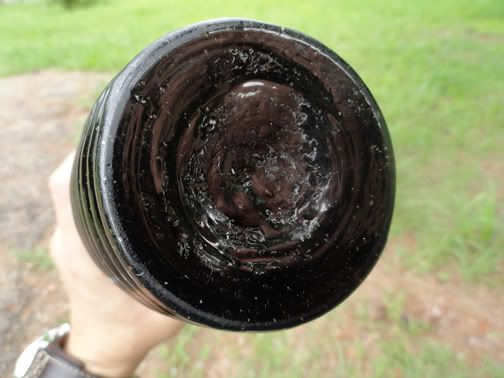 Nice pontil crudity !
 Great color - everything going for it !
This is a great barrel even in comparison to the other barrels. Can you say Sweeeet!  (photos courtesy David Reed). Very nice D.
For more info and a great site go to Peachridge Glass    Keep up the great work Ferdinand !