We started a new hole on a lot that we knew had great potential for privies so we stuck with it and found one. Here's how it went.
   Tommy starts the hole for us and finds the lime layer.
  An 1860's food bottle.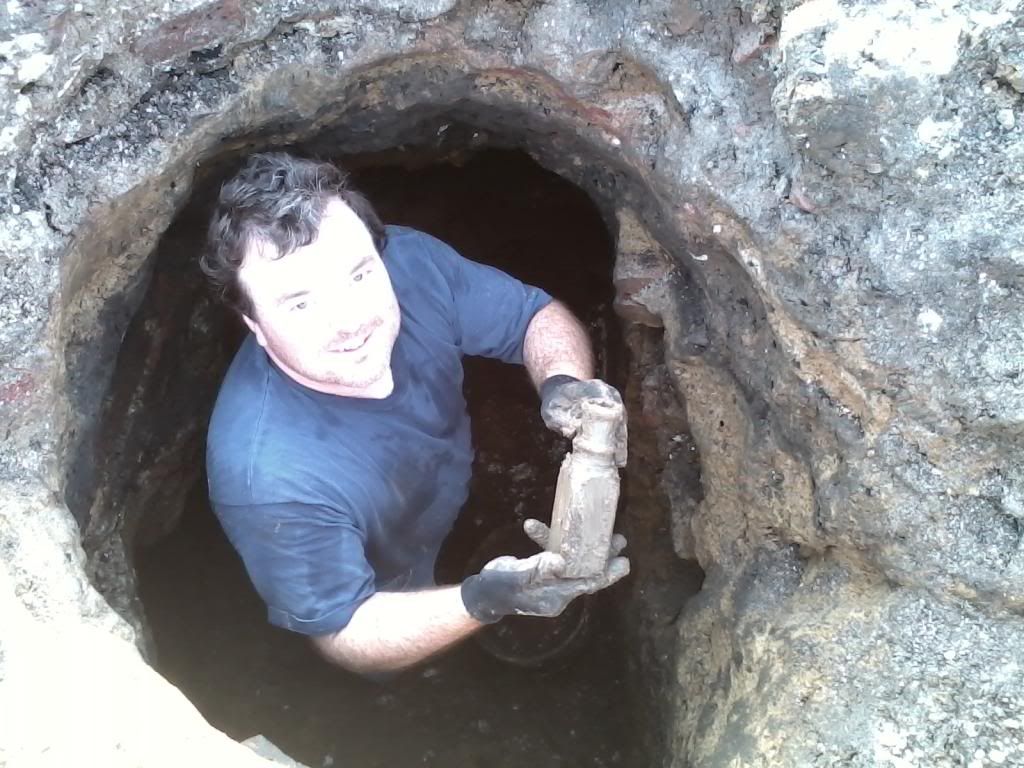 A nice crude pickle.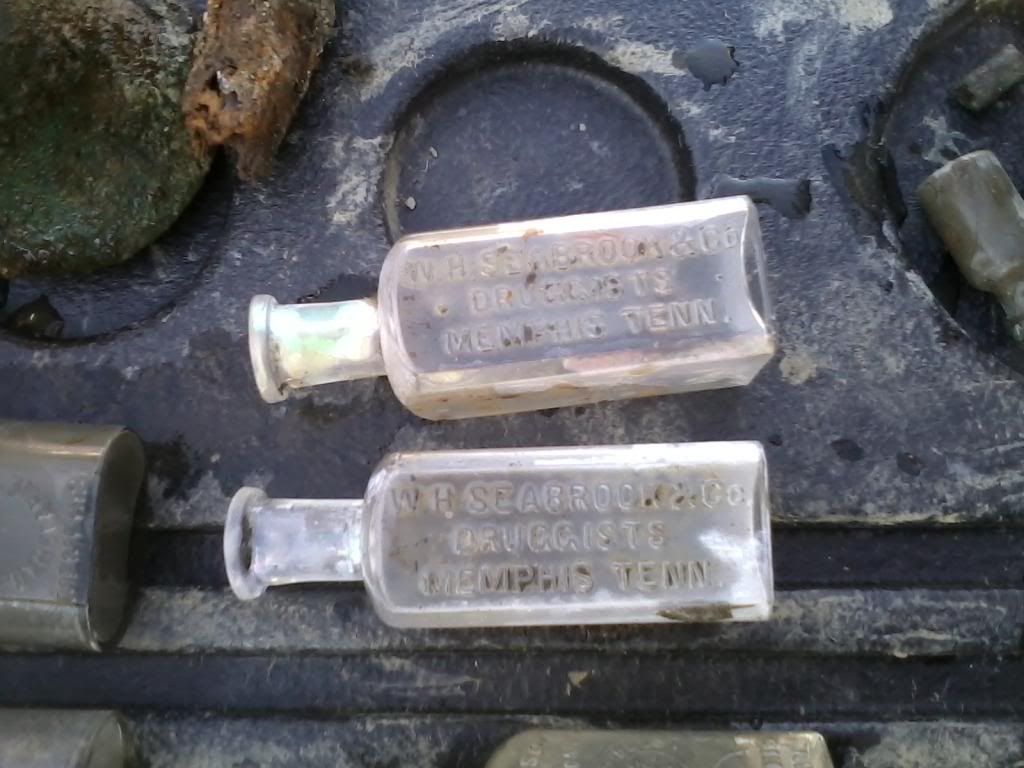 W.H. Seabrook & Co. Druggists - A very seldom seen bottle from Memphis.
  An early James S. Robinson Apothecary. Hard to find in this rectangular square type.
  Griswold & Anthony Apothecary - Until now, they haven't seen the light of day. We found 3 of them (2 different styles).
 The bottles of the day. Also, we dug a P.Twohig blob soda.
Next week I think we'll dig a bitters- yea, thats what we'll do.
Gods Word to live By 
 1 Corinthians 1:5
 That in every thing ye are enriched by him, in all utterance, and in all knowledge. 
Don't put confidence in yourself  , but put your confidence in God. Look to him in all things: (knowledge, wisdom, power, no fear, all joy, all happiness). He sustains and fills us in all things when we look to him.