If you ever had a chance to dig bottles with a piece of machinery it'll be hard for you to go back to a measely ole shovel. The ground coverage is great and you want to talk about time , Man-O-Man, whew !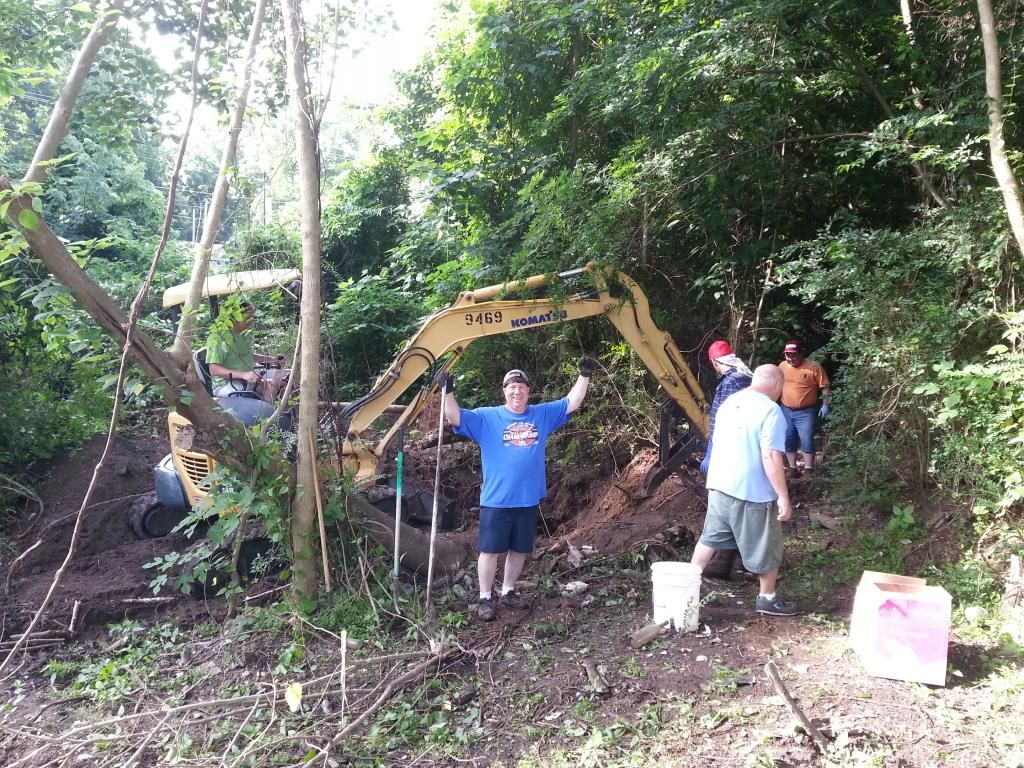 Tommy holding a Hutch from a place in Mississippi !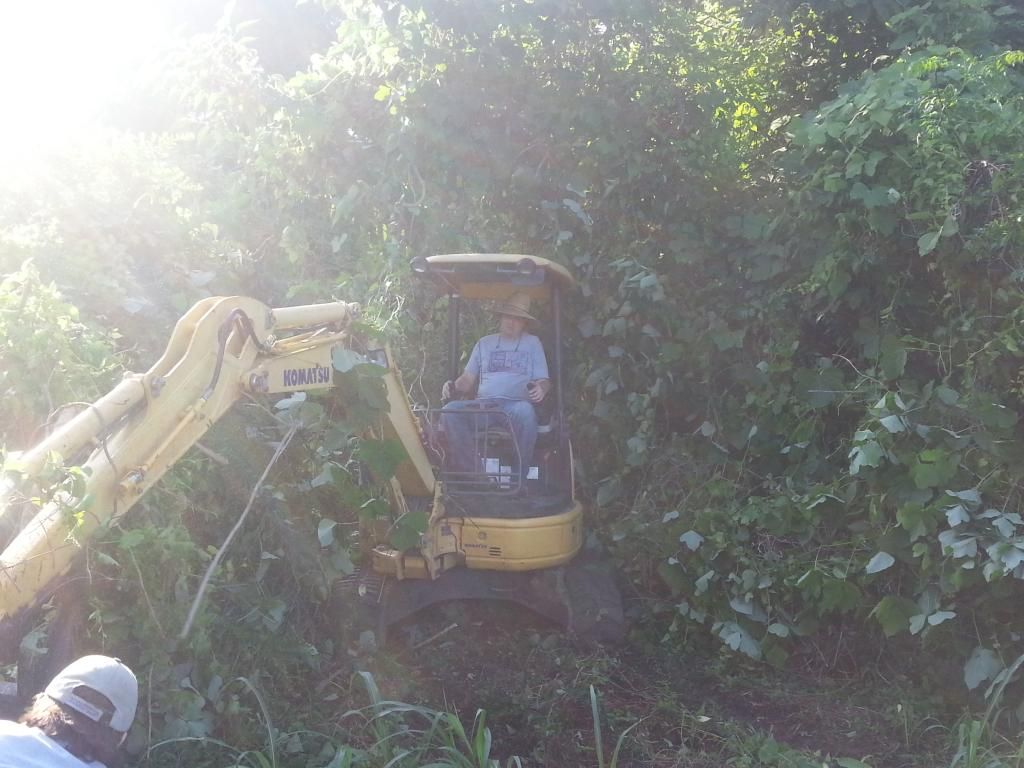 Perry is a great operator !
  Buddy awaiting the Great Ones !
  A Buffalo Lithia Spring Water.
  Chris claiming the Prize !
   One potato.... 
  Two potatos.... 
   They are all coming  from right here.
  Sweeeet ! 
 They never  stopped coming ! 48 Ginger beers in all !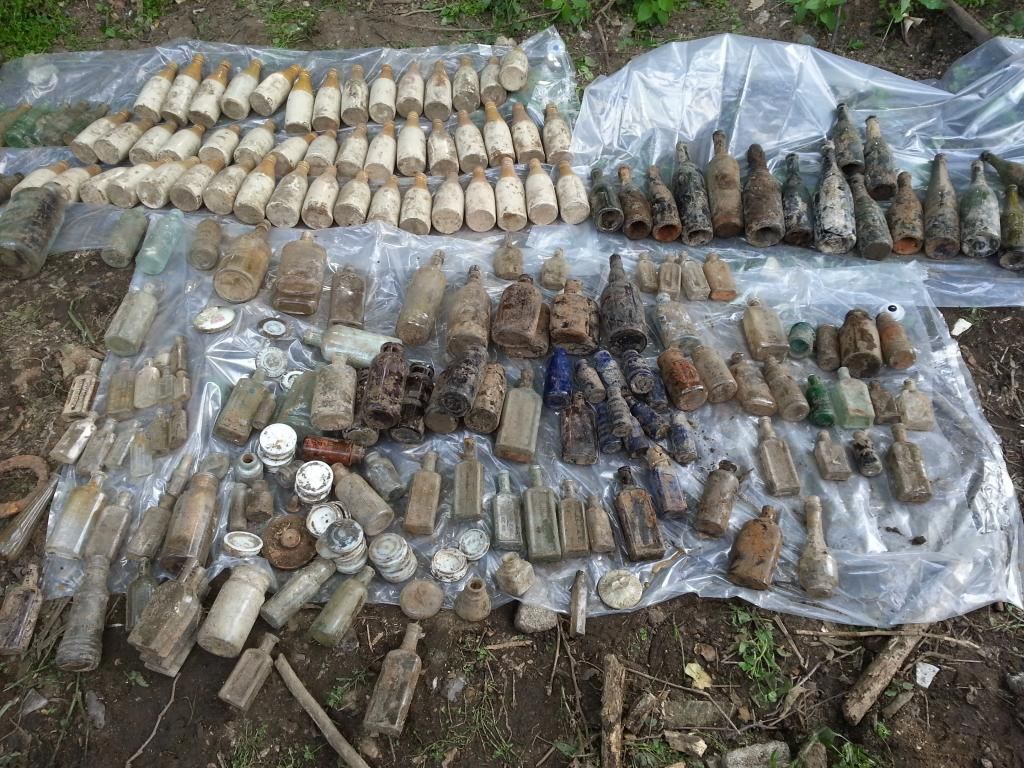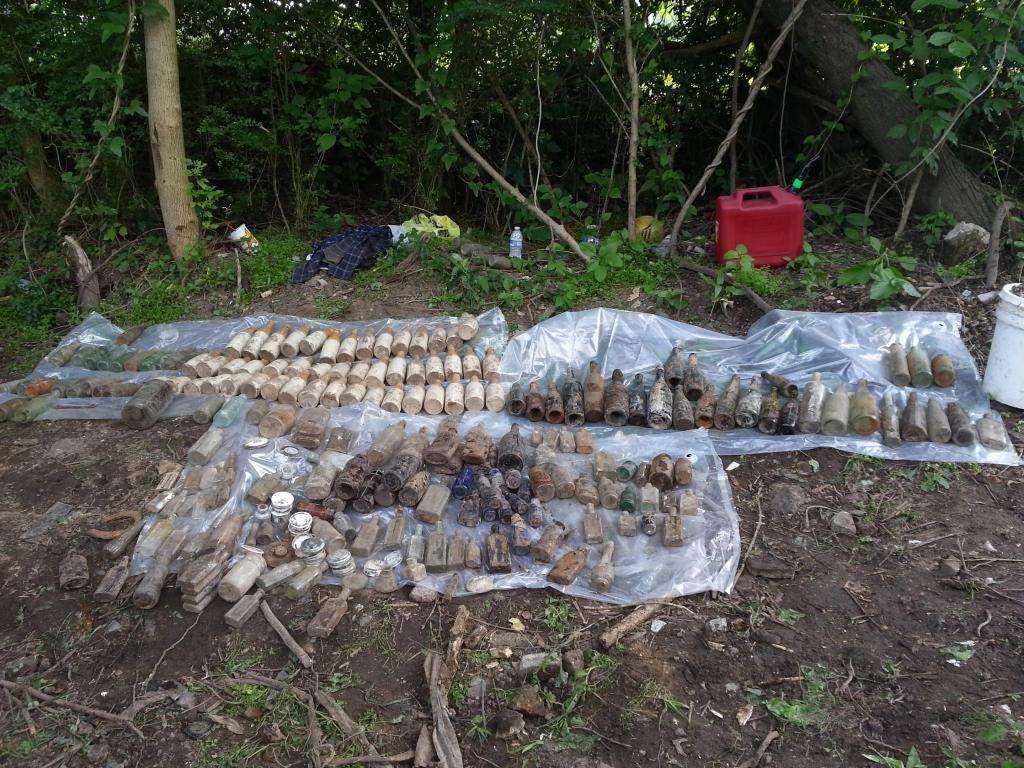 The bottles from the dig. Druggists, Cokes, whiskeys, etc..I just like digging like this. ... Do you need any bottles today ? Chicken ain't nothing but a bird.