We started our day in a Cistern with no luck then went to a new found dump in Mr. James' back yard.
 Trint pulls up a R.M.Becker Hutch from Memphis !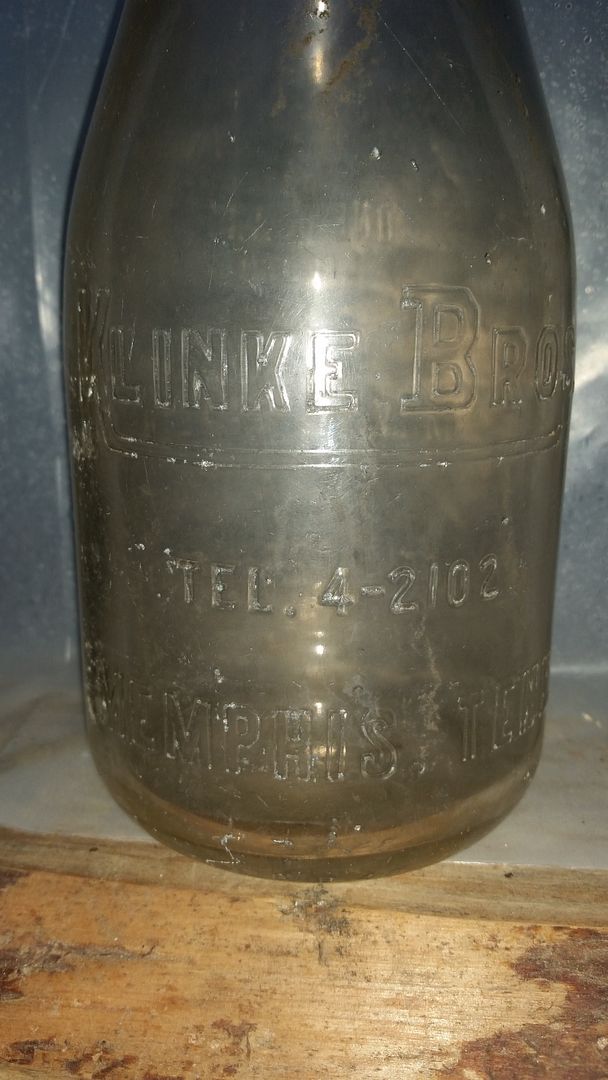 A Klink Bros Milk Bottle.
 The quart Klink we found but Trint got it in the pick and added it to his half pint son.
  Mike pulls up an unembossed milk. Boring so far. Still fun.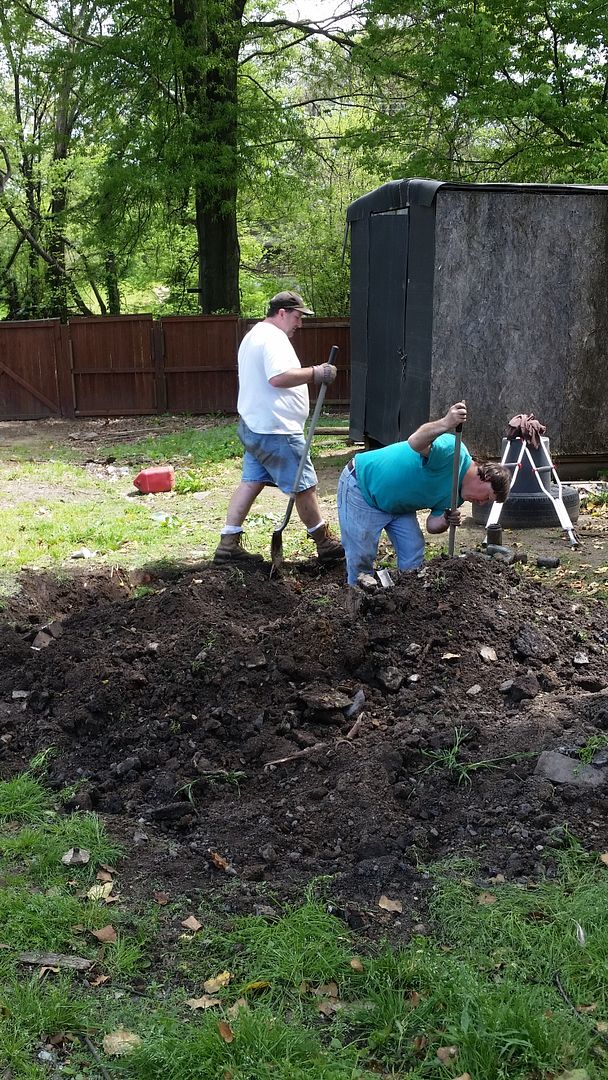 Just aworking to find it.
A smallsize lip seal Ball Jar.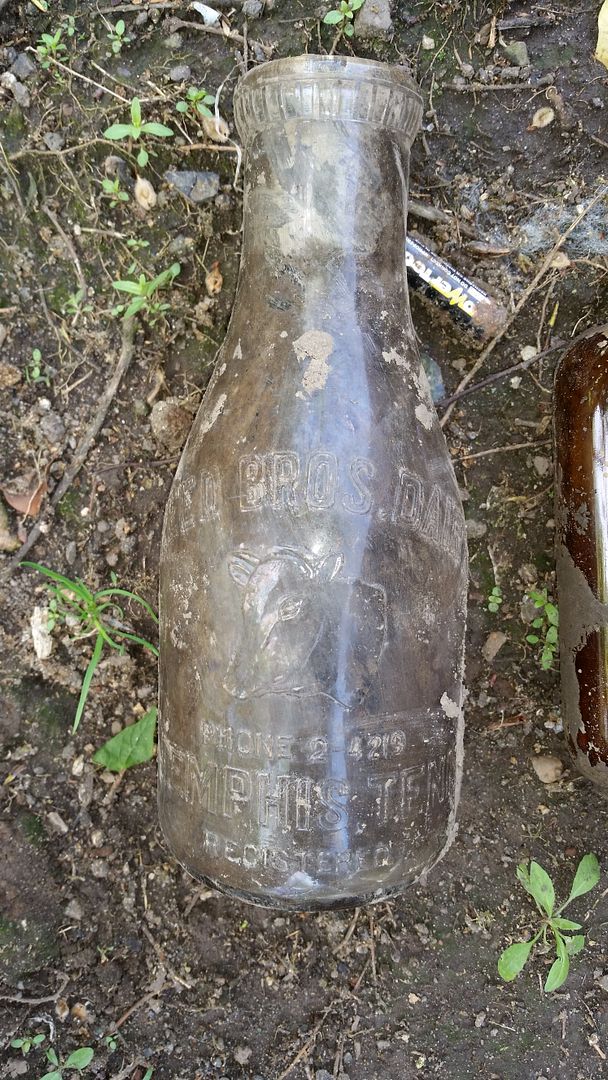 Reed Bros. Dairy with an embossed Cows Head ! Neat ! Never saw one of these before.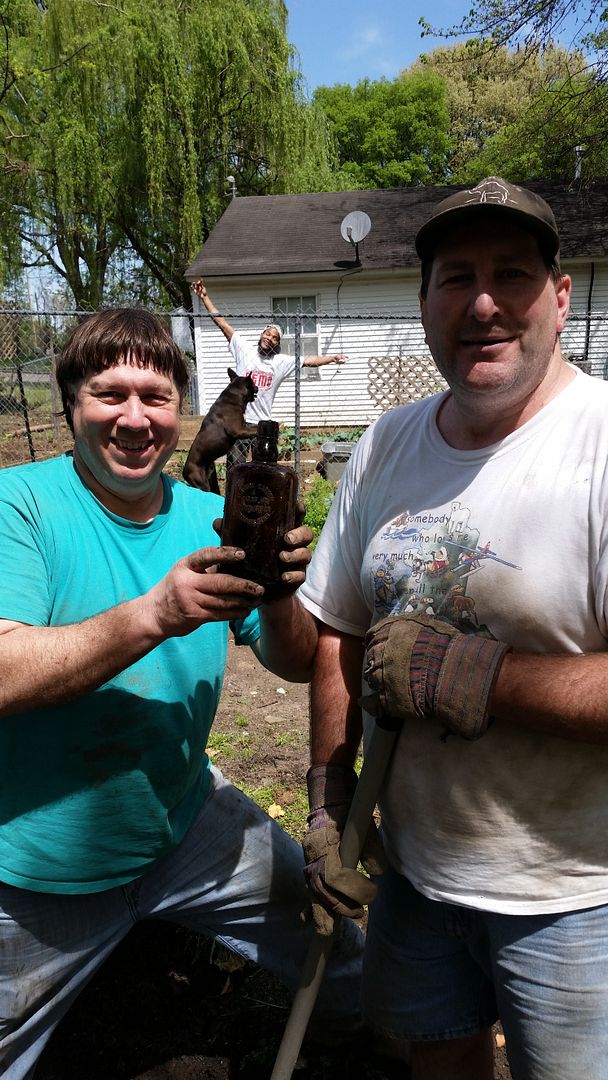 Never mind the Century Liquor & Cigar Memphis  Whiskey . Watch out for that big dog behind us. Naw , just kidding. He was harmless as far as a half Pit Bull and half German Shepard goes. Also Kojak was very happy for us too. Thanks to him , we were able to get permission in the yard. Thanks Kojak !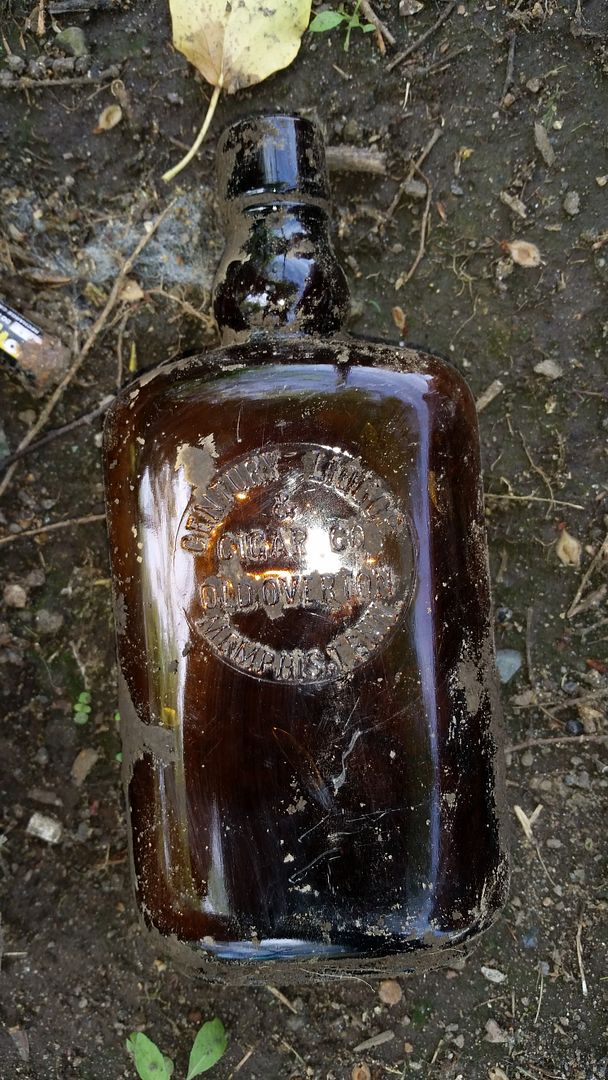 Sweet !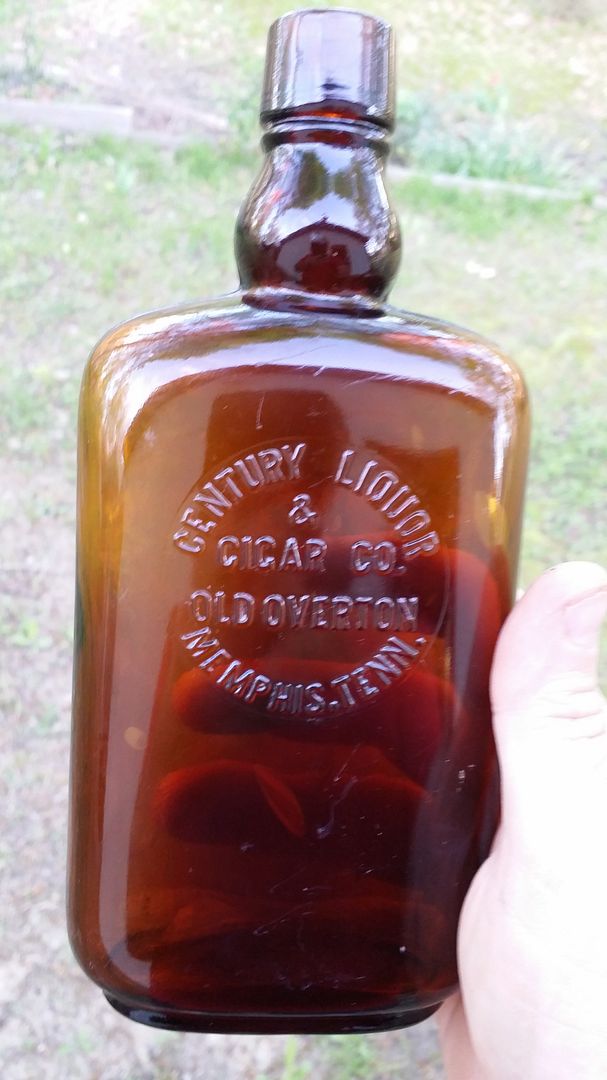 A very nice Pint Whiskey Flask!
 Century Liquor / & /  Cigar Co. / Old Overton / Memphis , Tenn
Not a bad day after all. See you next time.