Buddy went out during the week and probed a privy for us and we "high-tailed"  it to the location. We started the hole and were finding great broken pieces (a Union Qt Flask , Russ' St. Domingo Bitters New York- to name a couple) but no hole bottles. Then the Budmeister got up and probed another hole behind this one. Both the privies measured out 3 feet wide , 6 feet long and about 5 feet deep. We finished off the first with only a one bottle - a Barry's Tricopherous for the Hair . A good  bottle but we itched for more and jumped out for the next one and here's how it went. Here is the back side.
 The bitters frag out of the first privy.
  Then the next privy.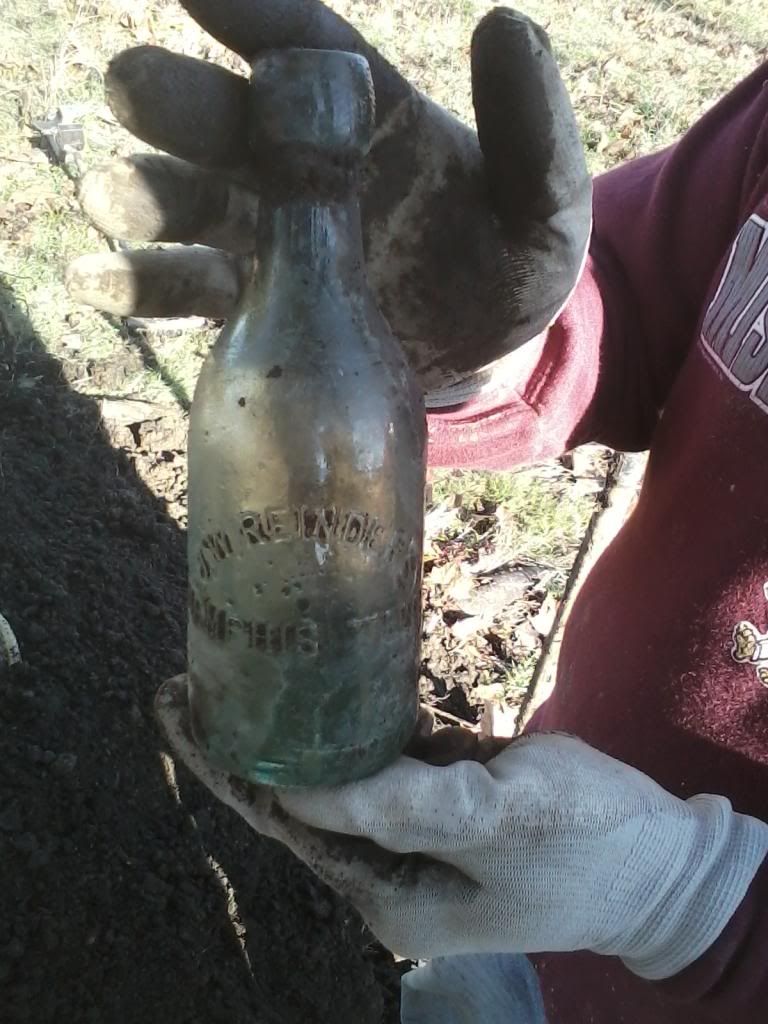 Alright ! A J.W. Reinders Blob ! The first bottle was pretty good.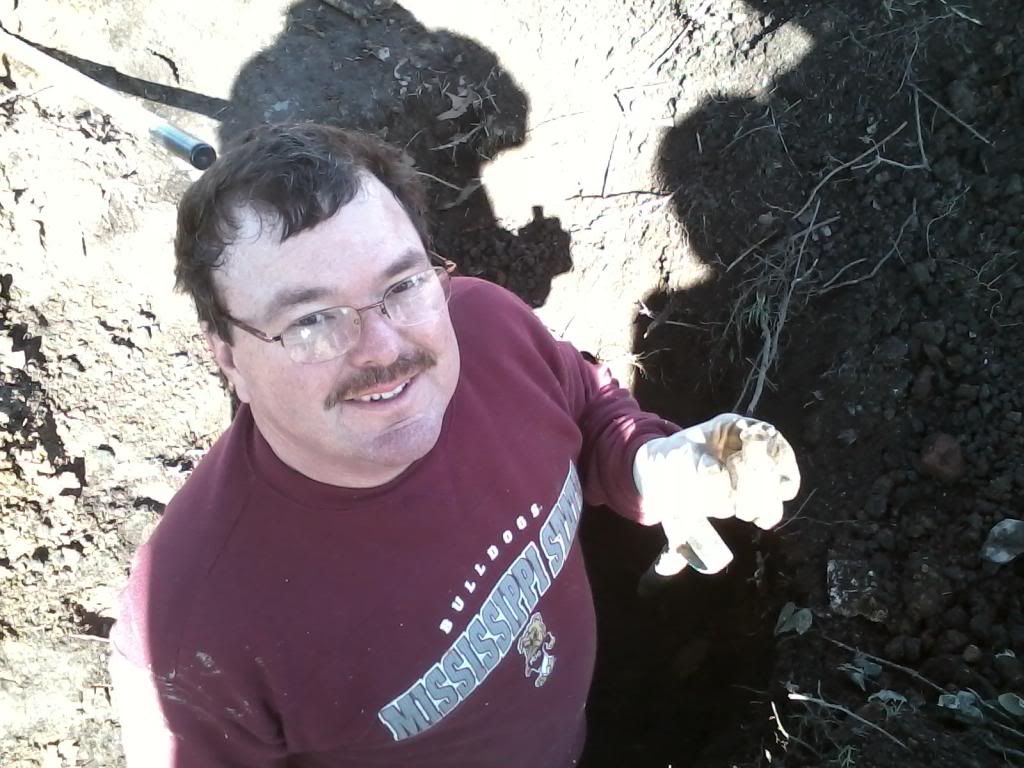 Tommy holding a cottage ink and a nice ornate New York cologne.
   Early Doll head and arm. We couldn't find the other limbs.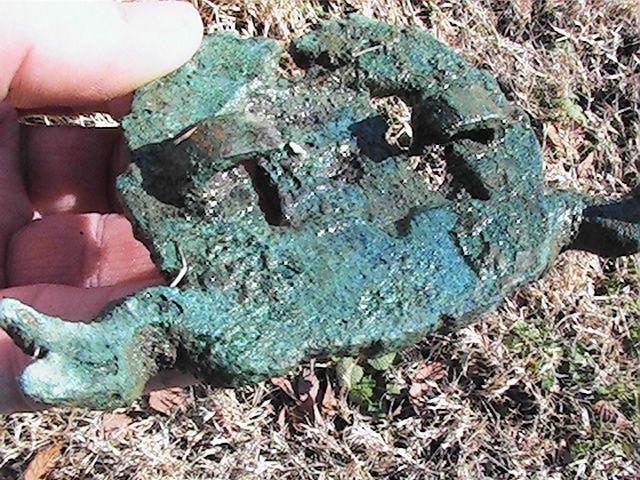 It turns out that this is some sort of Regimental Insignia from the 5th Confederate Regiment dug here in Memphis. It has a banner wrapped around a wreath and the number 5 in the center. On the back is the heavy attachment hooks. It weighs approximately 3/4 lb (about 12oz).  If anyone knows anything about this piece , email me at  [email protected]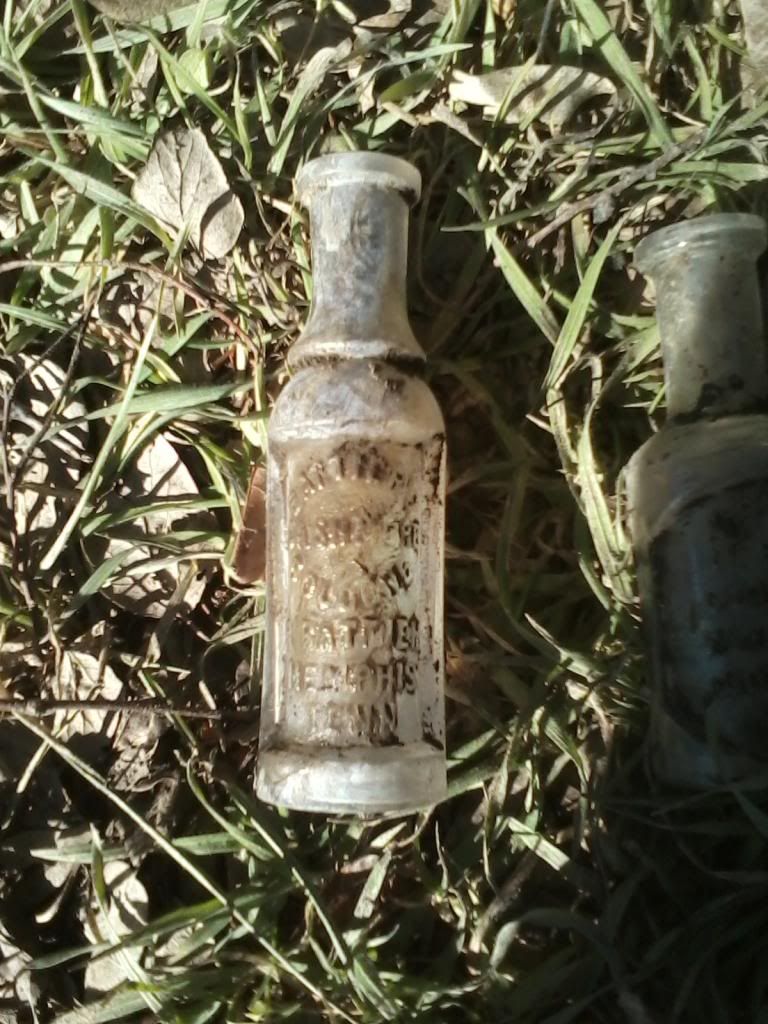 Two colognes; An early Hoyts and Memphis' own - "Battier / Cashmere / Cologne / R. Battier / Memphis / Tenn." A very rare bottle from Memphis ! Mmm! Oh yea !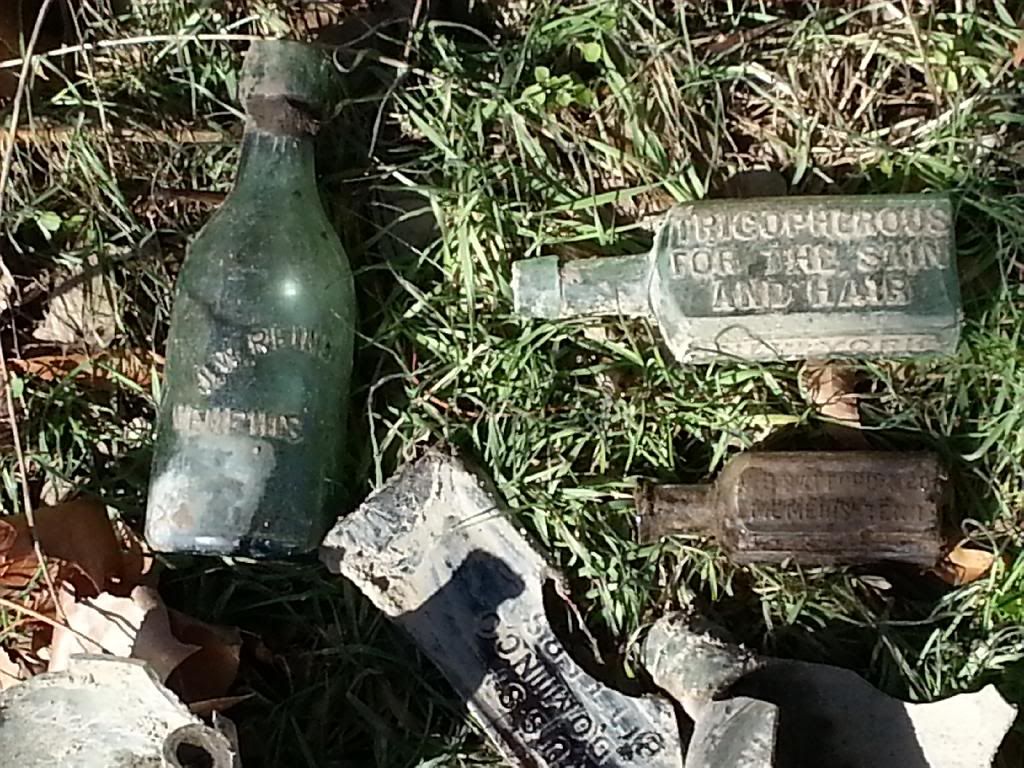 Gods Word to Live by 
 Mark 9:23
.... all things are possible (only) to him that believeth.
The Lord can do everything , but  when he makes a rule that according to our faith so shall it be unto us, our unbelief ties the hand of his omnipotence.